What we do and how we work
Forsstrom High Frequency AB develops, manufactures and sells machines for welding PVC and PU material with HF
Since the 70's, we have perfected and developed high frequency (HF) technology to meet our customers' specific requirements. Our product range is very wide, with machines suitable for a variety of end products in many different market segments.
Production and development
Production and development takes place in Lysekil on the Swedish west coast. Quality, innovation and safety are the core principles of our manufacturing philosophy and we always work with the intention of developing long-term partnerships with our customers. Investing in a HF-welding machine is an investment for many years to come. That's why we offer a complete concept including installation, training, service and global support.
Family owned company
The company's founder Willy Forsström began building machines for HF-welding in the 1960s. The family owned company was founded in 1970 and has grown steadily. Today, Forsstrom is the world leader in this segment, exporting almost its entire production. Our welding machines are installed with customers located all around the world.
Despite large development, Forsstrom remains a family business, with two generations of the Forsström family playing active roles in the company. The factors that have contributed to the company's success through the years continue remaining vital:
Quality
Innovation
Safety
Our core values
Core values are a summary of FORSSTROM's value base. This means everything from the feelings that the brand evokes, the values that the recipient perceives and the lasting impressions that the brand gives. The values are the core of the brand. Core values thus communicate the value base concentrated in one or more well-chosen words.
We have chosen to visualize our value base through a block system where each block represents a value and a building block in the value base. Each block builds on each other and leads to a summative core value.
Customer – Our customers' needs are where we start and end. We listen, we act, and adapt to our customers' needs. Their goal is also ours, their need is our No. 1 priority.
Service – We always strive to provide the best service we possibly can. A problem is never too small or too big for us, and through our service knowledge we show that we are the best on the market.
Quality – We always let quality permeate everything we do, during manufacture, spare parts replacement and service. We ensure that the customer gets quality on all levels.
Participation – Between us, there is always participation and sensitivity. We as a company work better, become faster at solving problems and build greater respect between us. It's a joint journey.
Innovation –  The customer's needs lay the foundation for our innovation. Their challenges foster our creativity and the result of our relationship with the customer is better machines, products and service.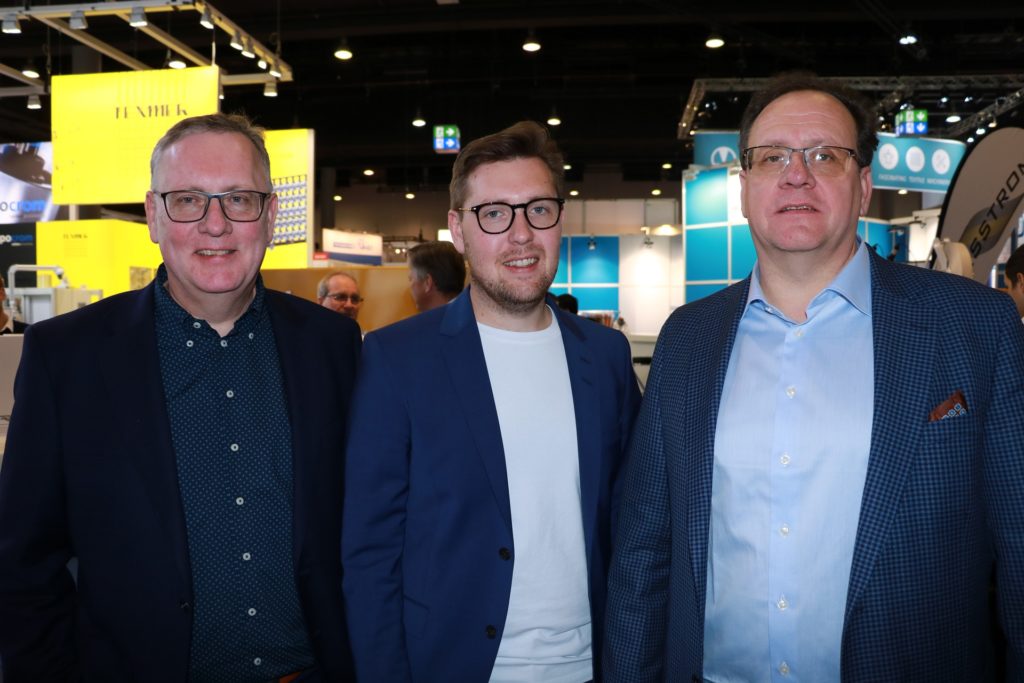 from the left: Peter Forsström, Robert Forsström and Ronny Forsström
Forsstrom Company Presentation                
Do you want to know more?
Contact sales@forsstrom.com to learn more about Forsstrom's machines and how they can be used to produce your product.
Read more